Michael Hills
is the winner of the Battery Zone, after receiving the most votes from students!
He wins £500 to spend on more science engagement activities.
Here's what he has to say about his victory…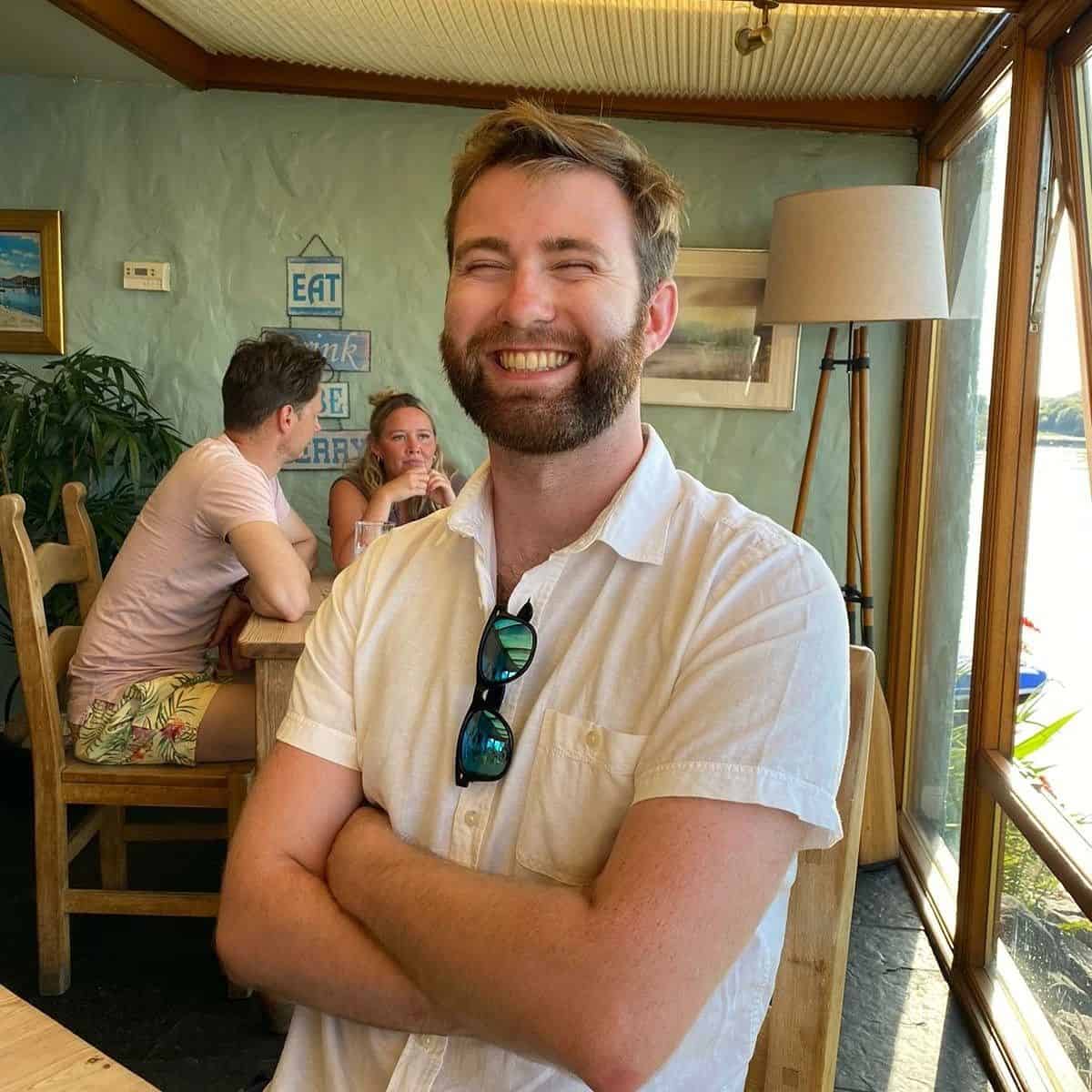 What an electrifying experience! I loved speaking to all the students, teachers and scientists involved in the Battery Zone over the last month and am utterly flattered to have been voted
'Battery King' (a good title, even if I did make it up and give it to myself).
I joined the Zone expecting to tackle a couple of live sessions each week in times which suited my time in the lab and work, but after a very energetic and hilarious first few sessions I started crafting my work schedule to make sure I could attend as many as I could! The fun and hilarity I had – I provided proof of my madness when colleagues saw me balled up in laughter at my desk during live Chats due to students' questions.
Not having left Uni so long ago, some of the outreach and STEM awareness activities I took part in are still quite fresh in my mind. My interaction abilities had obviously grown rusty over the last year or two since I started work (and lockdowns) so it was great to stretch my legs and help spread the word about how great science is!
I am planning on taking part in more of the Zones if I am able in the coming months (look for me in the Clean World Zone in November) and it has shaken loose some part of me which hopes to inspire future scientists.
I have already preached to many of my friends and family how fantastic I'm a Scientist is and I am hoping to get some of them signed up for relevant Zones, or get their school classes attending some of the sessions! All of which would not be possible without those running the show (mostly) behind the scenes, so a massive thanks to those who make it all possible.
Michael Hills
Battery Zone winner